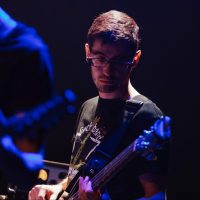 ANDREAS KANARI
Guitar Instructor
Andreas Kanari started playing the guitar at the age of 10 as an autodidact, picking up his father's old guitar.
Following recommendations from his teachers, he took up guitar lessons, acquiring Grade 8 guitar and Trinity Grade 8 (Rock & Pop Guitar).
He graduated from the University of Sussex in professional musicianship, BA (Hons) with a first class.
During his studies he explored different kinds of music, ranging from classical to jazz, as well as different facets of music, such as marketing, branding, and managing.
He eventually devoted himself to music teaching, studying various pedagogical methodologies.