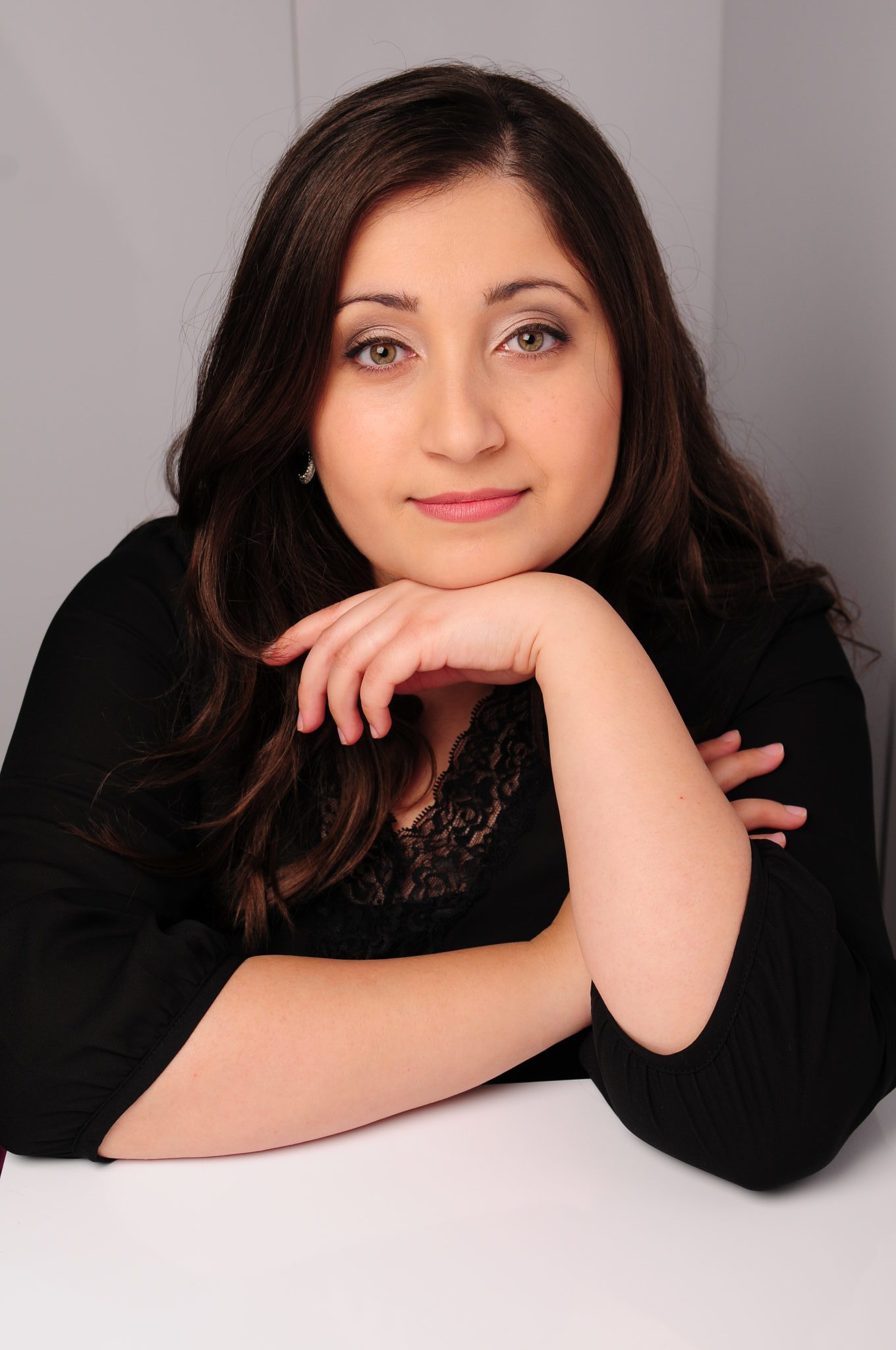 Vasiliki Konstanti was born in Limassol, Cyprus. She studied at the National Concervatory (Αnnex Fanagusta), where she received in 2007 her Diplom with honors. In 2013 she graduated from the Music Department of Ionian University, in the Singing sector under the guidance of Ms Roza Poulimenou.  She continued her studies in singing in Berlin  under the guidance of Mrs Janet Williams and afterwards at the International Opera Studio di Pesaro in Italy with Mrs Inga Balabanova.
She has performed in Cyprus, Greece, Germany and Italy interpreting arias from the operas I Capuletti e I Montecchi, Dido and Aeneas, Carmen, Orfeo ed Euridice, Idomeneo, Fidelio, La figlia del reggimento, Le Nozze di Figaro, Don Giovanni, La Boheme, Die Zauberflöte, Cosi fan tutte, also oratorios from Bach, Vivaldi, Handel, Faure, Purcell, Pergolesi, as well as lieder of Mozart, Schubert, Mendelssohn, Shumann, Chausson, Dvorak.
She has collaborated with acclaimed orchestras such as the Cyprus Symphony Orchestra, the Athens City Symphony Orchestra, the Leipzig Symphony Orchestra and the Norddeutsche Philharmonie Rostock, as well as with renowned contuctors such as Agis Ioannis, Byron Fidetzis, Michalis Michalopoulos, Petros Stylianou,  Peter Timboris, Stanley Ritchie, Salvatore Francavilla, Matteo Beltrami, Keita Matsui, Woche Ratchi.
She has attended singing seminars with renowned professors such as Janet Williams, David Jones, Fionnuala McCarthy, Andrea Reibenspies, Angela Nick, Carol Smith, Chistine Schwarz, Ettore Papadia, William Matteuzi, Daniel Gudlach, Markus Syperek, Walter Moore, Karola Theill, Carlo Morganti, Christophoros Stampoglis, Demetris Jakas and Christos Sakellaridis.